International XI Siberian Studies Conference "ENERGY OF THE ARCTIC AND SIBERIA: RESOURCES, TECHNOLOGIES, INFRASTRUCTURE"
1st INFORMATIONAL LETTER


International XI Siberian Studies Conference "ENERGY OF THE ARCTIC AND SIBERIA: RESOURCES, TECHNOLOGIES, INFRASTRUCTURE", 28-30 October 2019, Saint-Petersburg, Russia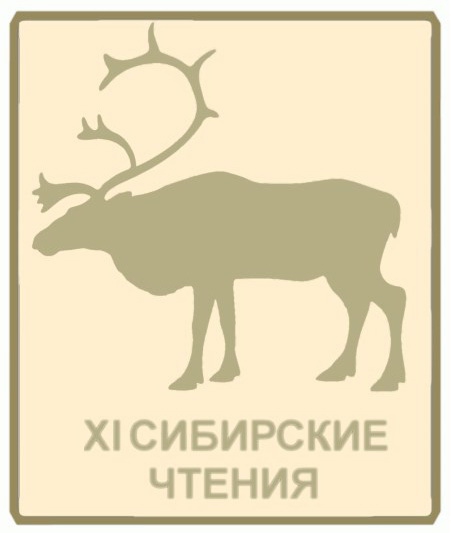 Dear colleagues,

We are pleased to announce the International XI Siberian Studies Conference that will take place 28-30 October 2019 in Saint-Petersburg, Russia. The theme of the conference is "Energy of the Arctic and Siberia: Resources, Technologies, Infrastructure". The conference is organized by the department of Siberia, Peter the Great Museum of Anthropology and Ethnography (Kunstkamera), Russian Academy of Sciences with collaboration with the Russian Geographical Society.
The themes for discussion at the conference:
The strategies of extraction and utilization of resources in the Arctic and Siberia;
The methods of accumulation of various energy sources;
Multiplicity of energy sources;
The processes of energy regimes' transformation;
The change of the strategies of local people's economy;
Local economic practices and the role of the state in the resource distribution;
Economic transformations in the context of climate and ecological change;
The practices of secondary use of resources;
The role of infrastructure and development projects in the energetic processes;
Historical dynamics of the places of resources' and goods' concentration and distribution;
Mobility and mobile technologies;
Rivers, roads, paths, air corridors and other ways of resources' transportation;
The role of means of communication and digital technologies in the distribution and utilization of resources;
Technologies of materials' processing;
Energetic qualities of materials and objects;
Technical and technological innovations;
The use of energy saving technologies in the Arctic and Siberia;
Energetic and emotional states;
Sacral dimension of energetic processes;
Energy in folklore and language.
The conference program will include the round table devoted to the history of Siberian ethnography and book presentations.

Working Languages: Russian and English

Deadline for sending application forms with the abstract – July 1 2019.
The application form should contain the participant's name and surname, affiliation and work position, research degree, the theme and abstract of presentation (no more than 200 words). The application form should be sent to the conference secretary Nikolai S. Goncharov (nikola.gon4arov@yandex.ru).
The articles, based on materials, presented at the conference, will be published as part of special themes in peer-reviewed journals "Kunstkamera" and "Ethnography" (In Russian or in English language).
The deadline for submission of the articles (from 20 000 to 40 000 signs) – 1 December 2019. The articles should be sent to Vladimir N. Davydov (davydov.kunstkamera@gmail.com). The editing rules can be found on the official website of MAE RAS (Kunstkamera). The organizers reserve the right to reject the applications that do not meet the conference topics.
Organizing committee:
A.V. Golovnev, N.B. Vakhtin, A.A. Sirina, S.V. Bereznitsky, L.R. Pavlinskaya, I.A. Grachev, E.A. Davydova, A.G.Novozhilov, T.G. Nikolaeva, A.A. Yarzutkina (Russia), P. Schweitzer (Austria), D.G. Anderson (UK), D.V. Arzyutov (Sweden), G. Fondahl (Canada), D. Brandišauskas (Lithuania), L. Siraguza, S. Dudeсk (Finland), V. Vaté, A Lavrillier (France).
Vladimir N. Davydov, head of org. committee
Nikolay S. Goncharov, conference secretary
Contacts:
Nikolai S. Goncharov, conference secretary, young research fellow of Department of Siberia, MAE RAS (nikola.gon4arov@yandex.ru),
Vladimir N. Davydov, head of org. committee, leading research fellow, head of department of Department of Siberia, MAE RAS (davydov.kunstkamera@gmail.com)
Phone: +7(812)328-41-42 (Department of Siberia, Kunstkamera)